Hello and Welcome to our company's web site. Thank you for your interest in Executive Design Group. Here you have the opportunity to learn more about our company's services, products and solutions.
We have designed our line of products, services and solutions with our clients' needs in mind. Regardless of the fact that you are a residential or a commercial building owner, our services, products and energy efficiency solutions will help you complete your project on time and on budget.
We all know that not all residential and commercial buildings are created equal. What your building has or has not may affect the value and the sell ability of your building. In this economy of diminishing returns and values, buying and selling residential and commercial proprieties is not as easy as it used to be. What your home or building has in extra features may be the difference in selling or not that propriety for a good price.
At Executive Design Group, Inc., we have decided long ago to adopt an uncompromising attitude toward building practices and solutions.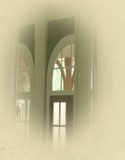 Our approach to building practices, services and solutions is very simple: Outstanding quality, superior craftsmanship and true value pricing are the only viable options. Exceptional quality and value pricing are the foundation for everything we do.
At Executive Design Group, Inc., we believe that our proven record, our experience, our quality & value and especially our attention to all the details of the project, makes the difference between us and the rest of the "traditional" construction companies.
We have built our reputation on quality work with professional standards. We have been very successful because we deliver more than just our promises, we exceed expectations. We back our work with professional and outstanding service. As a client you should expect and demand the attention and the highest level of services that you are entitled to. Our attention to all the details of the project, from start to finish, from the style of design to building value, from the materials used to the final coat of paint, all result in superior residential & commercial building structures and looks that last a lifetime.
We are grateful for your interest and we look forward to hear from you.